When it comes to the first meal of the day, it seems the easiest go-to food, especially if you've inadvertently smacked the snooze button one too many times, is cereal or a muffin…unless you're one of those people who skips breakfast altogether (in which case, please come see me after class). Instead of reaching for a plain bowl of whatever's in the cabinet, consider first food that will nourish you and set the tone for the rest of your day.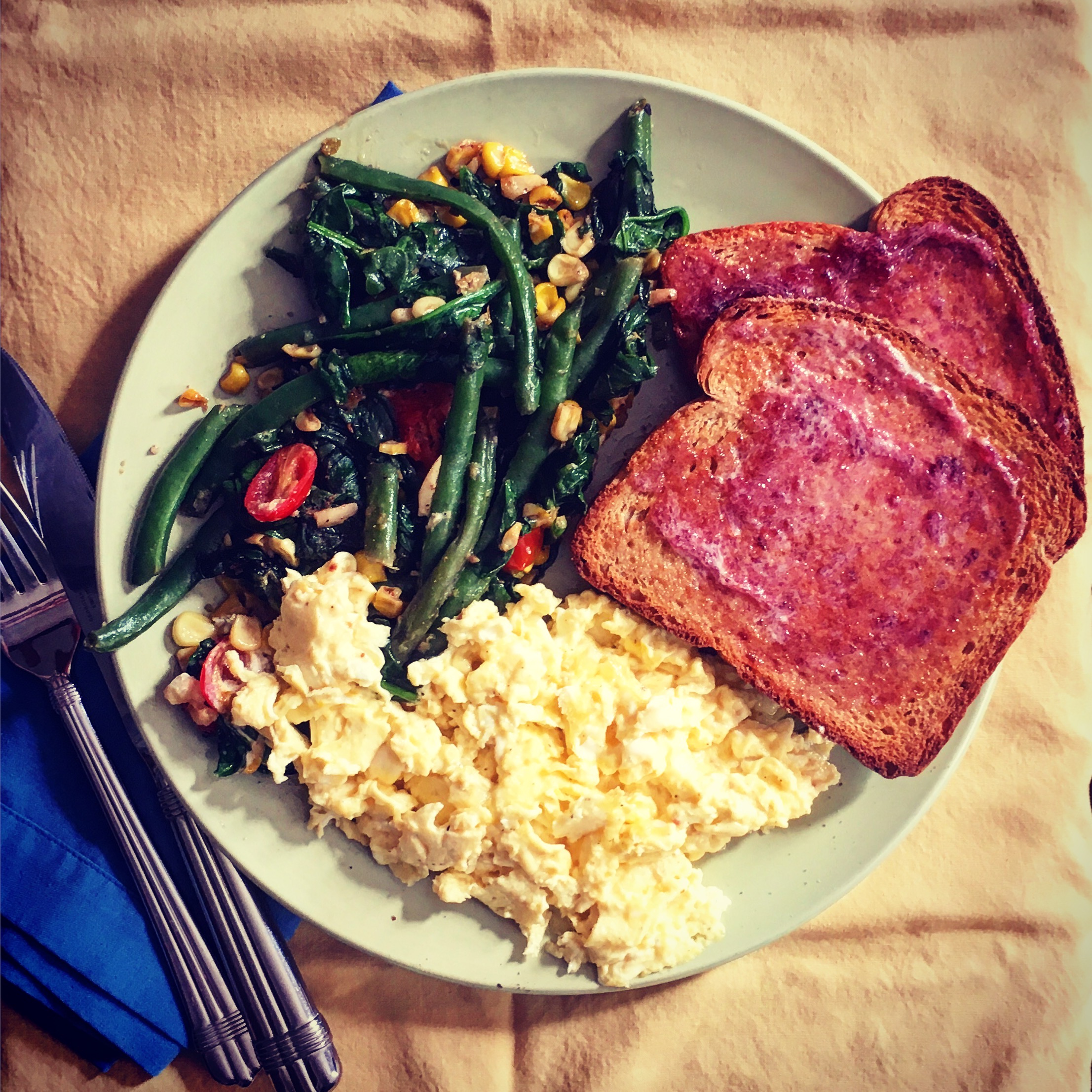 Recent studies have shown that regular breakfast consumption can have an impact on overall health, specifically decreasing the risk of type 2 diabetes––since insulin sensitivity appears to be higher in the morning than other times of day––and conditions associated with metabolic syndrome (increased blood pressure, excess body fat, abnormal cholesterol).1 Additionally, since protein increases satiety, starting your day only with carbs––especially if high in simple sugars––may work to your disadvantage, leaving you ravenous before you even get to the office or run your first errand.2,3
Add in some healthy fats and even a very busy and important person like yourself can begin the day with a high-quality, protein-rich, nutrient-dense meal. To start, let's review protein foods:
Animal-based protein includes eggs, yogurt/dairy, meat, poultry, fish.
Plant-based protein includes legumes/pulses (e.g., beans, chickpeas, lentils, peas), nuts, seeds, soy meats/products (like tempeh), seitan. Keep in mind that all veggies and grains have some protein in them.
For busy mornings or if you have less than 10 minutes to get your breakfast act together, the following might be your best bets:
Oatmeal (or another grain, like quinoa) with 1 T peanut butter or 1/4 c nuts and 1/4 c fruit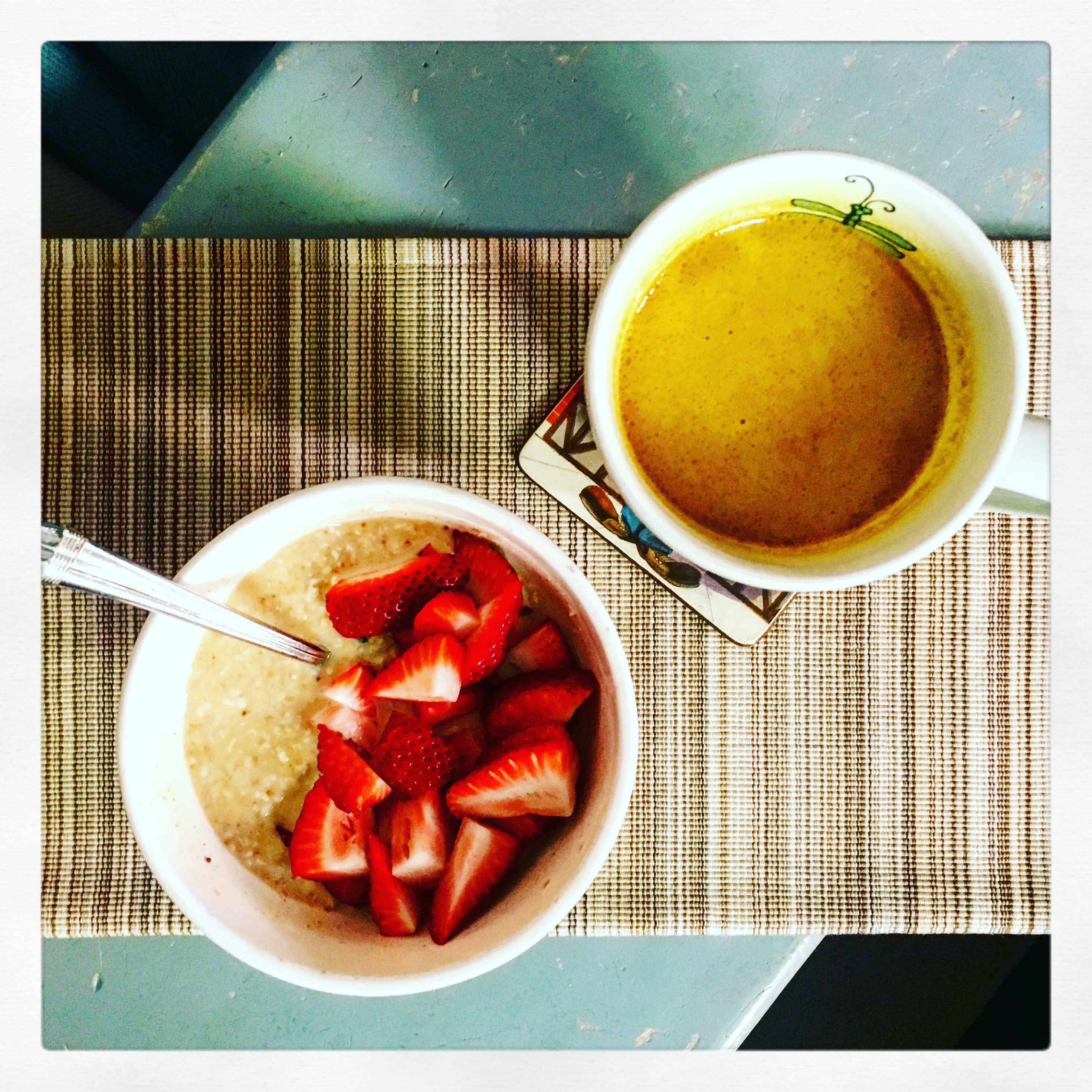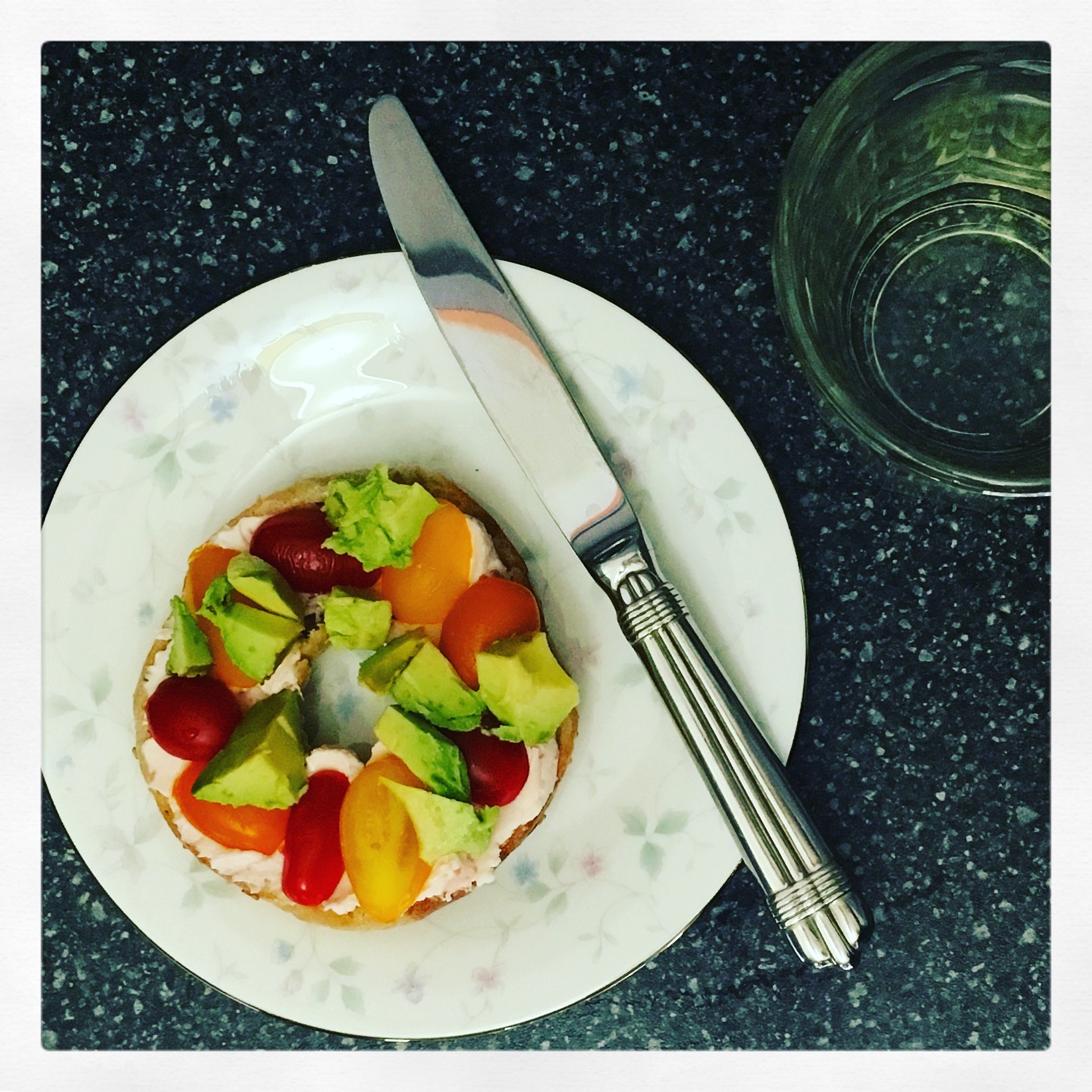 If you have some time the night before, consider these make-ahead options:
Hard-boiled eggs
Smoothies (click here for a mix-and-match guide to help you balance the right ratio of fruit:veg:protein:fat)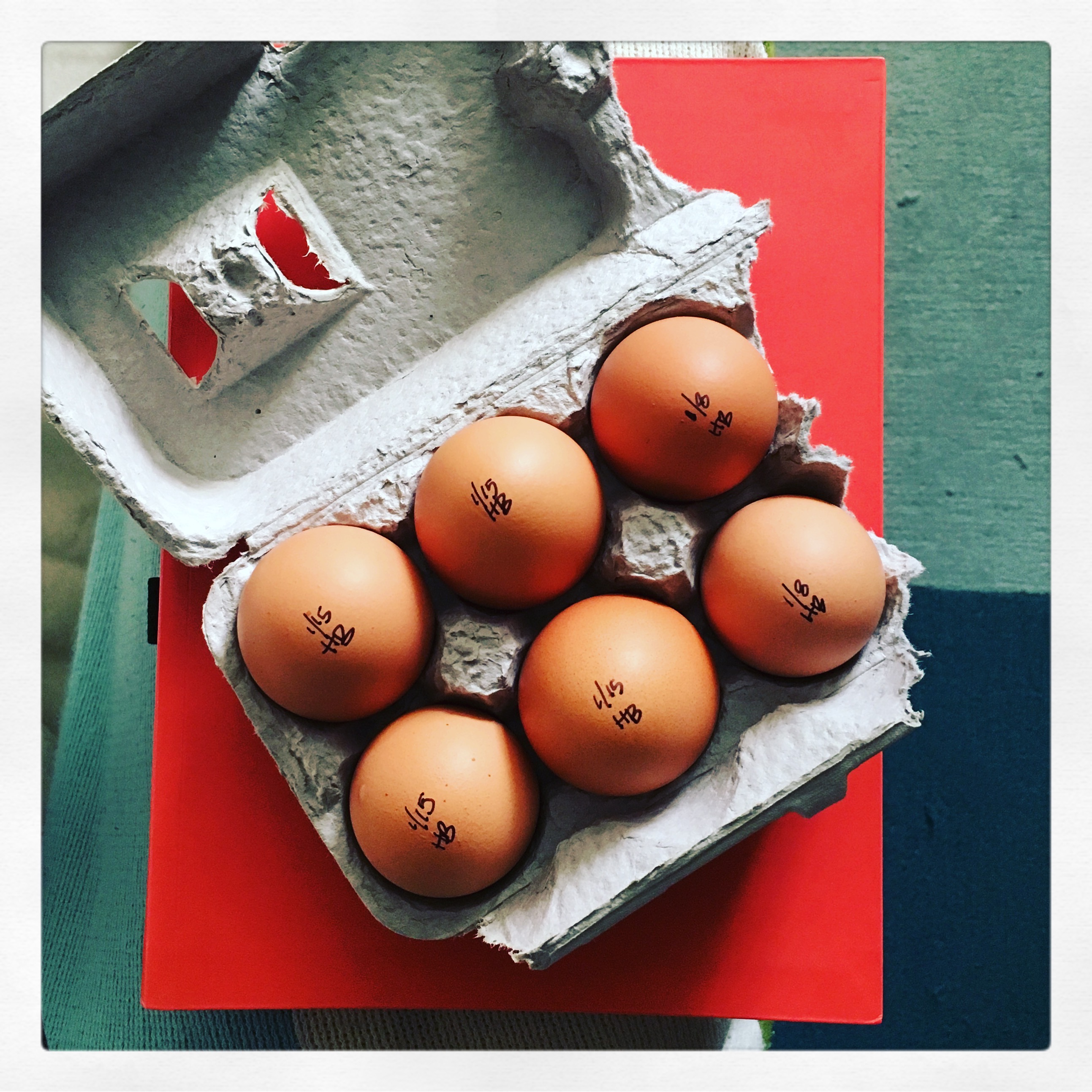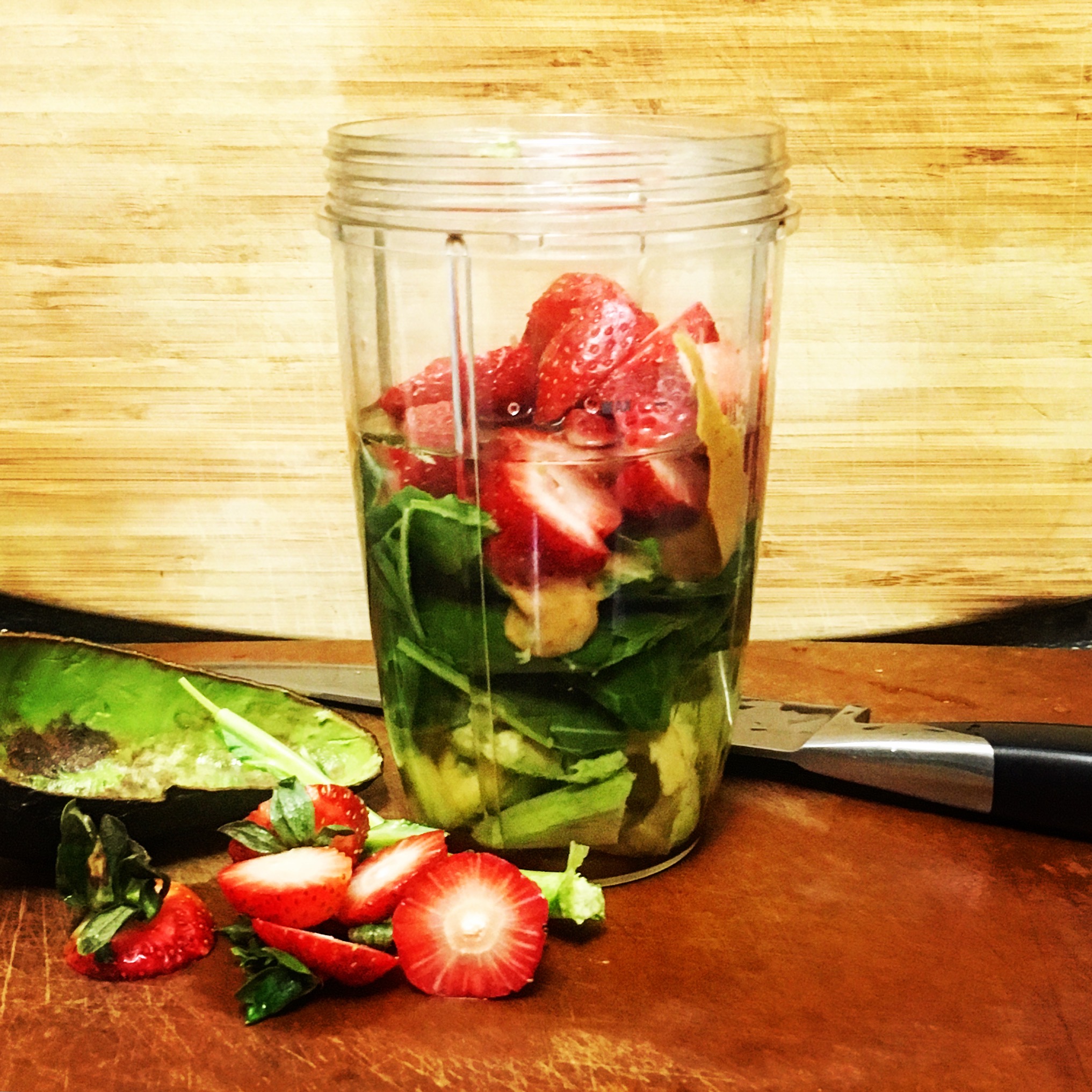 If you have about 20-30 minutes:
French toast with 1 T real maple syrup, 1/4 c nuts and 1/4 c fruit
Pancakes with 1 T real maple syrup, 1 T peanut butter and 1/4 c cottage cheese
Veggie omelet or scramble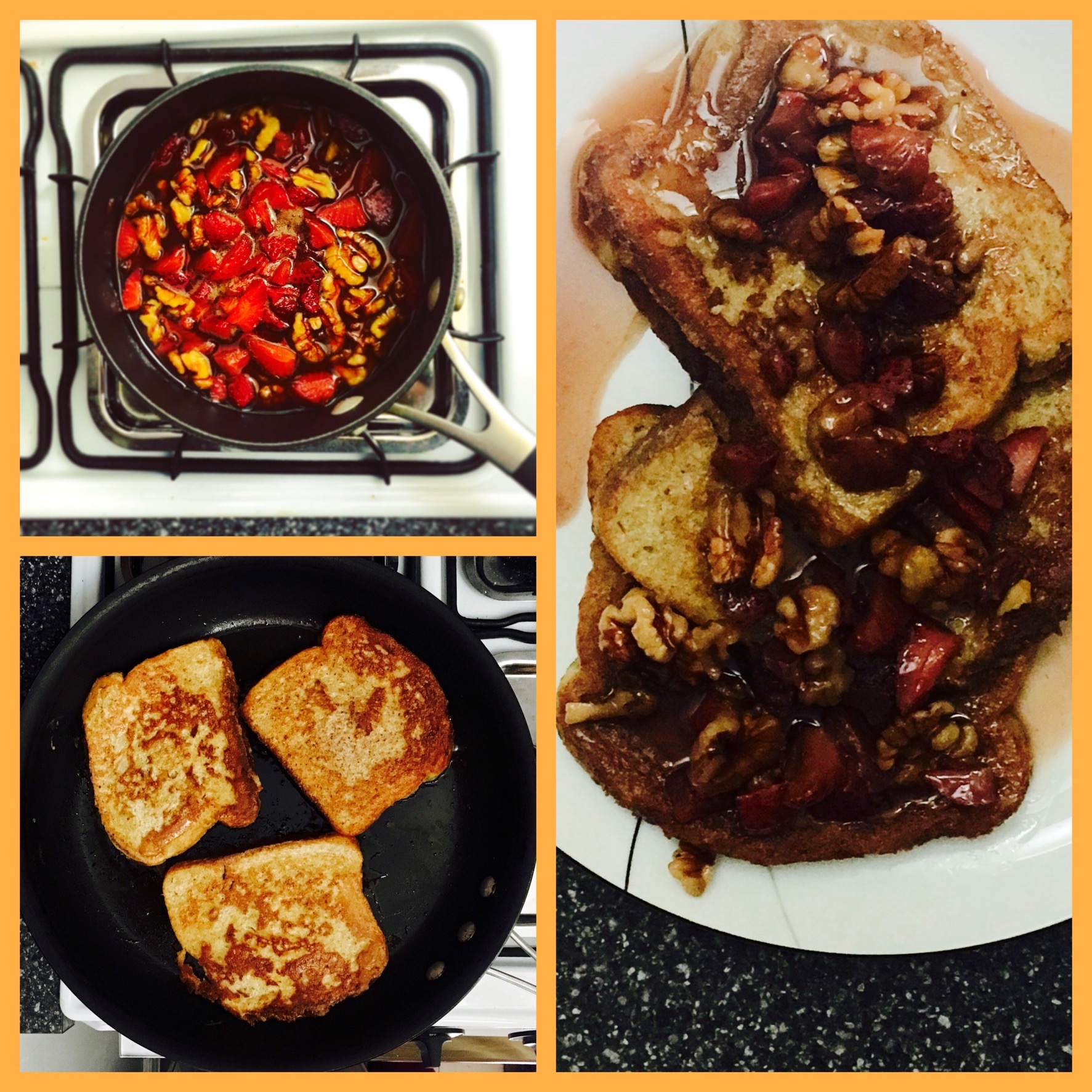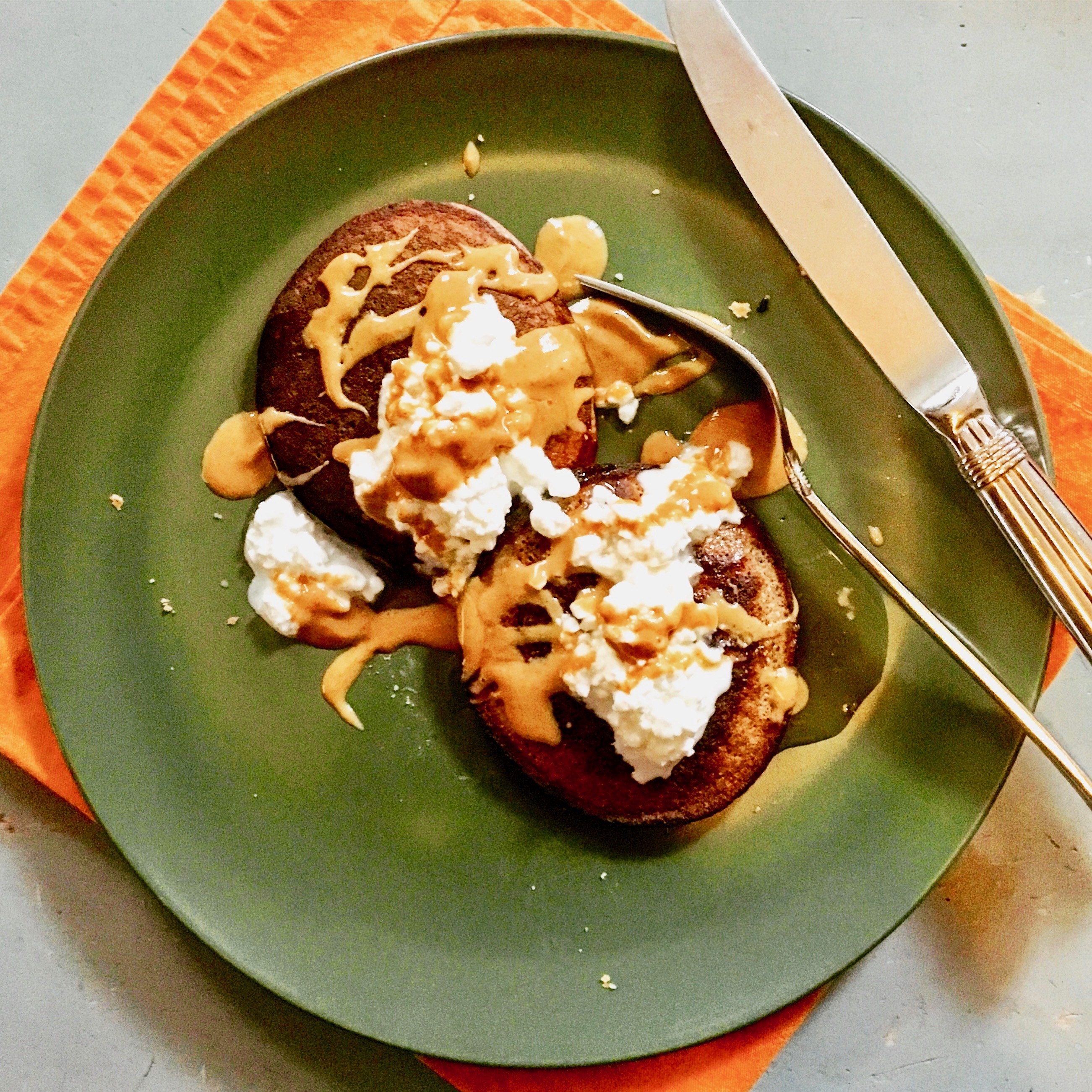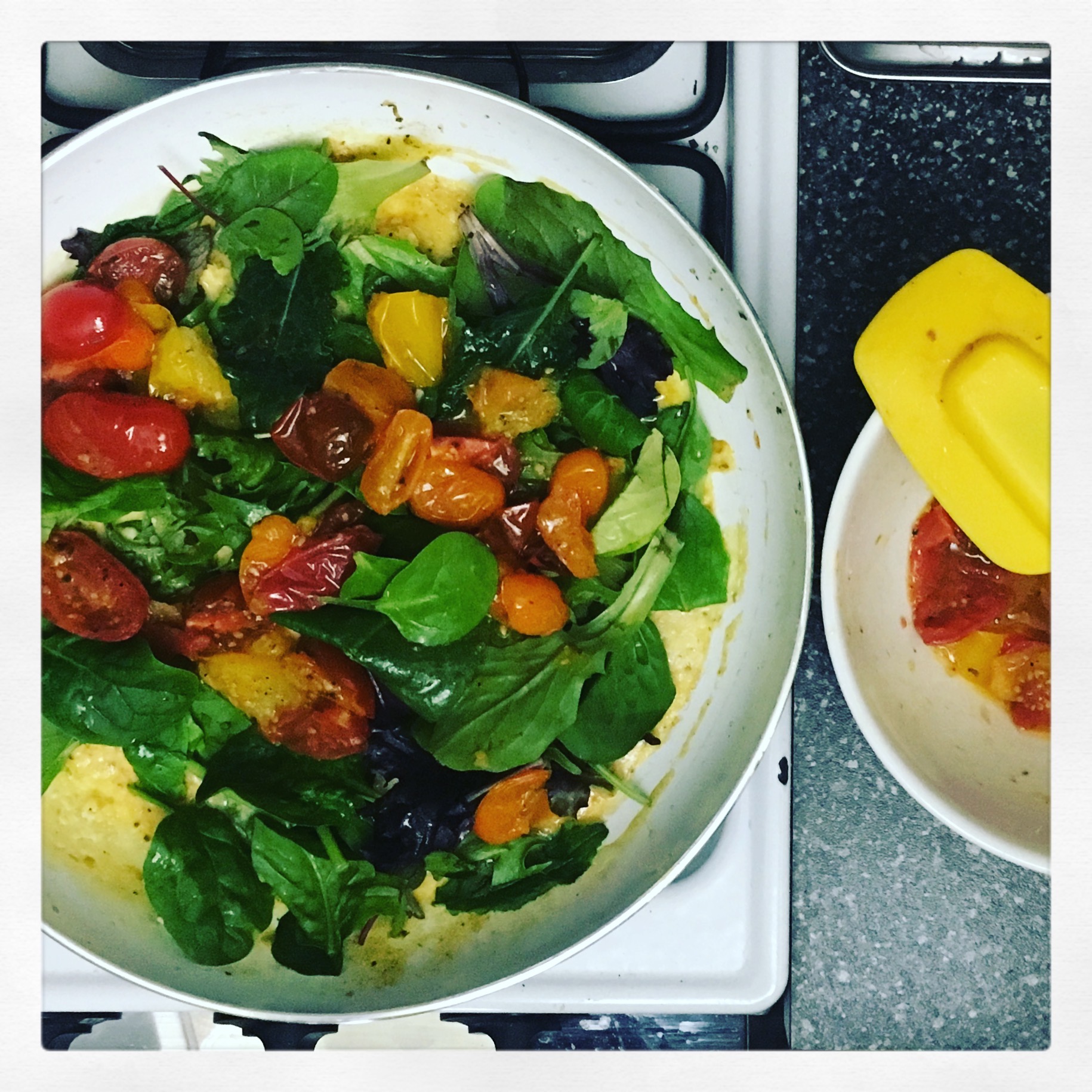 Note: When preparing meals, a good rule of thumb is that 100 calories should give you enough energy to last about an hour. In the case of breakfast, for example, something like a bowl of oatmeal with a tablespoon of peanut butter added will total approximately 300 cals, so you shouldn't feel yourself getting hungry again until about three hours later; a single hard-boiled egg, on the other hand, will only provide you with 70 cals and might be better as a grab-and-go snack until you can eat something heartier.
Questions? Comments? Suggestions? Please feel free to add below.
References:
Maki, K.C., Phillips-Eakley, A.K., & Smith, K.N. (2016). The Effects of Breakfast Consumption and Composition on Metabolic Wellness with a Focus on Carbohydrate Metabolism. Advances in Nutrition, 7(3): 613S–621S.
Missimer, A., DiMarco, D.M., Andersen, C.J., Murillo, A.G., Vergara-Jimenez, M., & Fernandez, M.L. (2017). Consuming Two Eggs per Day, as Compared to an Oatmeal Breakfast, Decreases Plasma Ghrelin while Maintaining the LDL/HDL Ratio. Nutrients, 9(2): 89.
Chandler-Laney, P.C., Morrison, S.A., Goree, L.L.T., Ellis, A.C., Casazza, K., Desmond, R. & Gower, B.A. (2014). Return of hunger following a relatively high carbohydrate breakfast is associated with earlier recorded glucose peak and nadir. Appetite, 80: 236–241.