The Fountain of Youth may never have been found, but one of the secrets to staying young and healthy has long been discovered––regular physical activity! Along with following a nutrient-dense and varied diet, exercising consistently not only helps you maintain a healthy weight, but research has consistently shown that it reduces your risk of developing chronic diseases, slows down the aging process, and helps your brain function optimally.1 Yet, regular exercise is often neglected due to hectic lifestyles and long work days.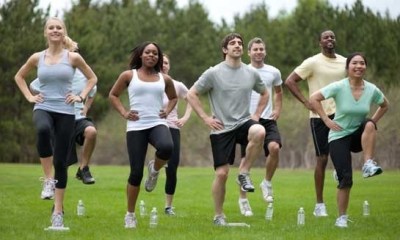 In a recent study, researchers examined the immune systems of middle-aged and elderly adults over the age of 55 who regularly exercised by cycling for the majority of their lives. They looked for markers of T cell production in the blood (T cells have a variety of roles in the immune system, such as killing foreign invaders). The researchers then compared the cyclists' immune systems to similar aged, healthy people who were sedentary, and a group of young adult that didn't exercise.
The surprising results showed that the levels of newly made T cells were about the same in the older cyclists group as those found in the young adults group, suggesting that regular exercise protects against a critical aspect of aging, the loss of immune system protection. Thus, being physically inactive––not merely aging––may lead to the deterioration of your immune function. The cyclists also didn't lose muscle mass (a major concern as we get older), had healthy cholesterol levels, and didn't gain as much body fat than their sedentary peers.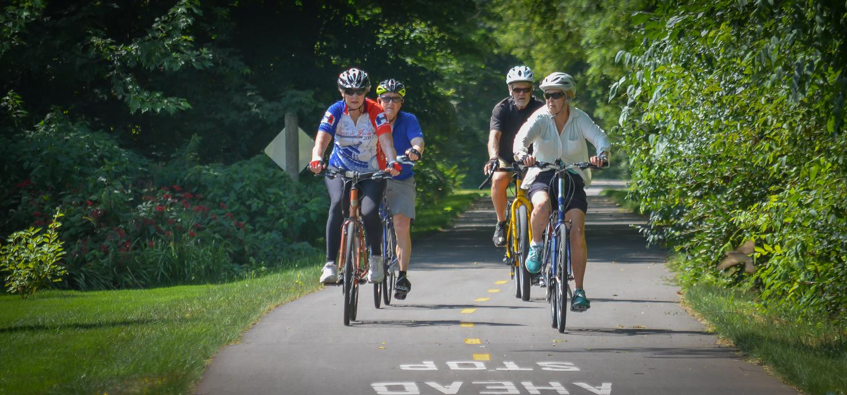 Engaging in physical activity is important for mental health as well as it has been shown to elevate mood, reduce stress and anxiety, and improve sleep, leading to better cognitive functioning.2Â The parts of the brain that control thinking and memory appear to have greater volume in individuals that are physically active versus those that are not.
Regular physical activity can also reduce your risk of developing diseases and chronic conditions such as cardiovascular (heart) disease, stroke, diabetes, colon and breast cancers, and obesity. Exercising on a consistent basis over time can improve your cholesterol levels, lower your blood pressure, and lower your blood sugar level.
Lastly, incorporating strength-training activities also helps increase your muscle mass and strength, and slows down the loss of bone density that results as you get older. Elderly people are at a higher risk for falls and hip fractures, but adding balance and strength-training exercises to your daily workout routine can help anyone reduce their risk.
The Physical Activity Guidelines for Americans recommends that adults should do at least:
150 minutes (2 hours and 30 minutes) per week of moderate-intensity aerobic activity such as brisk walking, dancing, or bicycling,

or
75 minutes (1 hour and 15 minutes) per week of vigorous-intensity aerobic activity such as running or bicycling uphill, and
strength-training exercises on 2 or more days each week3
With all these great health benefits, it is important for everyone to be active, regardless of age, health status, or size (but be sure to get your doctor's OK before you engage in any new fitness regimens).
Consider the following:
Move a lot and often. Even if you lead a sedentary lifestyle due to having a desk job or if you travel regularly, find ways to include the following "NEAT" (non-exercise activity thermogenesis) activities as often as possible throughout your day:

Take the stairs instead of the elevators within buildings and public transit stations
Stand or walk when doing tasks if possible
Do stretching exercises at your desk during breaks
Walk outside to get lunch or take a short walk after meals

Forget the treadmill. Not everyone likes going to the gym or is able to join one, and that's okay. There are many forms of cardiovascular exercise you can enjoy such as brisk walking/running in the park, dancing, swimming, or playing a sport. Even shopping at the mall, walking your dog, or doing household chores for a period of time counts!
Take a class. Yoga, Zumba®, pilates, barre, hula hooping…the list of exercise classes that are available to join seems to be endless! Find one that piques your interest. Many places offer a free trial class for new students, so ask if you can check one out before committing. For New Yorkers, Shape Up NYC is a free, drop-in fitness program with many locations throughout the five boroughs that offers various fitness classes. Individuals living in other cities can research what might be available (for free or low-cost) at local community centers.
Grab a buddy. Not only can someone motivate you on the challenging days when you don't feel like moving, but socializing and spending time with a friend, family member, or co-worker might make the actual exercising seem much more fun as well.
Set goals and track your progress. Start small and work your way up. If you're just starting out or have an erratic schedule, it might be best to spread out your exercises throughout the week, and slowly reduce the length of time spent being sedentary.  For example, try walking 3,000 steps every day for one whole week or running for 30 minutes once a week, then add a component of intensity, duration, or frequency the following week. Keep track of your progress…before you know it, you may need to set new goals!
Have fun! Find a fitness routine that you enjoy doing and let it become a normal part of your life. It is much easier to stick to something you like than force yourself to do something you don't.
What physical activity are you already doing regularly? What would you like to start doing? Share with us in the comments below and keep an eye out for our follow-up blog post where we will be discussing what to eat to fuel your workout and how to reap the most benefits out of your exercise routine.
References:
Centers for Disease Control and Prevention.

Physical Activity and Health
Godman, Heidi. Regular exercise changes the brain to improve memory, thinking skills. Harvard Health Blog.
U.S. Department of Health and Human Services. Physical Activity Guidelines for Americans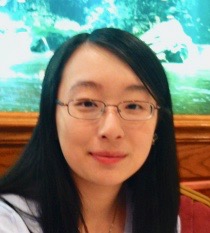 Guest post by Helen Cheng, Dietetic Intern