A couple of weeks ago, I was invited to attend the NYC premiere screening of the documentary film entitled Look & See: A Portrait of Wendell Berry. I had heard of Berry before, but didn't know much else about him other than he was an Americana author of some sort. What I learned was that Berry spent the better part of 50 years fighting for the rights of homeland virtues, rural communities, and sustainable farming, and against industrialized agriculture.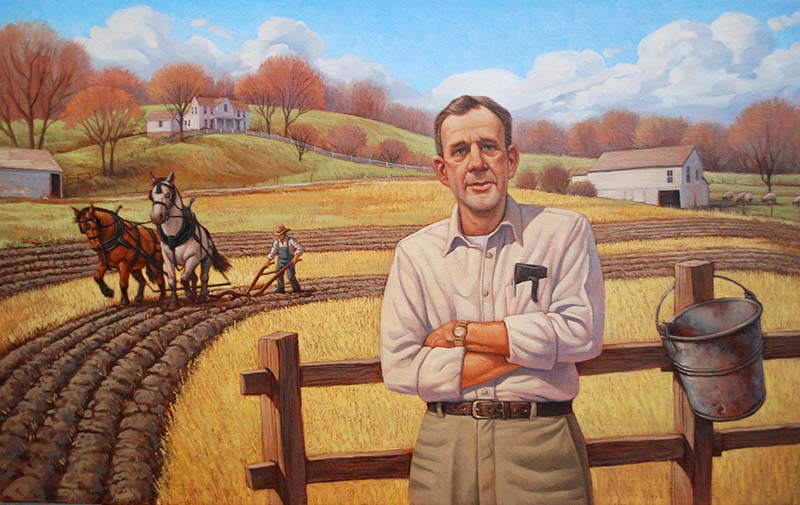 As outspoken as Berry is on these topics, he remains somewhat reclusive, agreeing only to voice-overs instead of making any actual appearance on-screen. I think having Berry's slow, resonating lilt envelop us while watching the beautiful images of Kentuckian landscape helped the audience get a sense of the harmony that could exist among nature, small-scale farming, and local economies. Through Berry's words––and interviews with fellow farmers and residents of Henry County, Kentucky––the audience gained a (possibly newfound) respect for the environment and its interdependence with the people who live in this country and on this planet.
At the end of the screening, we were treated to a Q&A session with the filmmakers Laura Dunn and Jef Sewell, Berry's daughter Mary, and co-producer/actor/woodworker Nick Offerman (whose craftsmanship appeared in the film). The panelists addressed and gave thanks to the farmers and craftspeople whose wood engravings and typography appeared in the film. Dunn pointed out the juxtaposition and challenge of telling an analog story in a digital medium, purposely trying to maintain "slowness" throughout film. Mary Berry spoke of her pride in how the film saluted the tangibleness of farming culture, but also voiced her concern about the ongoing destruction of life sources, namely through GMOs and capitalism, and even how local food movements that try to establish a connection between food producers and consumers inadvertently isolate traditional farmers through usage of new lingo like "biodynamics" and "permaculture."  One of the audience members mentioned a statistic he had recently read that it would take 4.5 planets to support our current environmental needs, which launched a discussion on preservation and simplicity.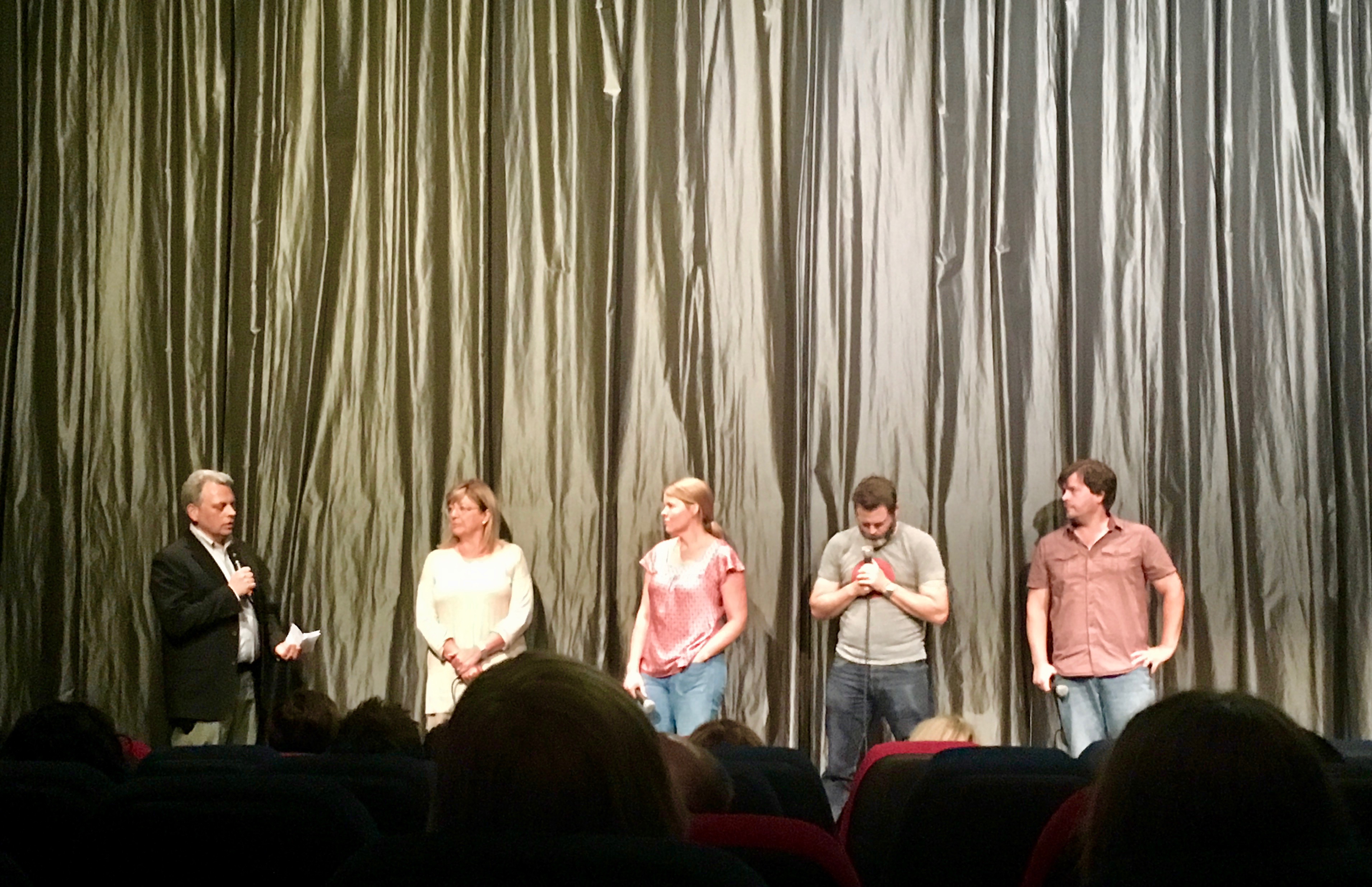 L to R:Â Q&A moderator; panelists Mary Berry Smith, Laura Dunn, Nick Offerman, Jef Sewell
I left the theatre feeling overwhelmed, not entirely sure of what more I could do that I'm not already doing as far as supporting local farmers, composting food scraps, writing my congresspeople about agricultural issues, and generally respecting the planet in any way I can. But I remembered the takeaway message from the panelists was simple: to share the experience of the film with others, which is why I'm writing this post.
To quote Wendell Berry, "Everything turns on affection." Soil gets tended to and fertilized and, from that, crops grow. With a quiet and open mind, and love in your heart, communities and economies may also grow, too. I encourage whoever is reading this to see the film (and bring a guest), listen to and observe your surroundings, go play outside, and really, truly experience nature in a way you might never have done before,
(To learn more about Wendell Berry's life and legacy, click here for his Wikipedia page and here for his written works.)