Join us for our next 4-Week Fast Track program: Taking Off the Pressure.
From 1/31/18 – 2/21/18, we will host a private Facebook group* and launch a weekly live video (which will be archived on the group wall) to help you take the pressure off your blood vessels, manage hypertension, and regulate your sodium intake.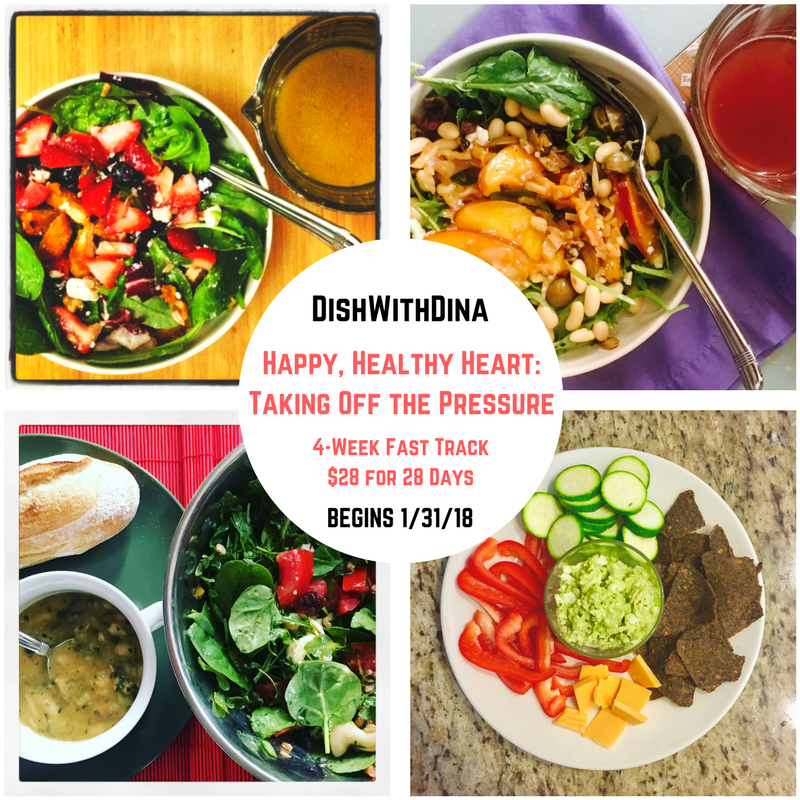 The program is 100% online and you can work at your own pace. You will have lifetime access to the videos, downloadable materials, and the private Facebook group.
Program agenda:
Week 1: Welcome & introductions. Know your numbers & habits (establish a baseline).
Week 2: Nutrition education. Habit-building and goal-setting.
Week 3: Cook/prep skills and strategies, including recipes.
Week 4: Wrap-up. Track performance. Set up future goals.
Investment: $28 for 28 days. Click here to register by Mon, 1/29/18 (we will send you a payment request for $28 once we receive your registration which you can remit via Facebook Messenger, Venmo, or Paypal).
*You do not need to have a Facebook account to participate as video links and downloadable materials will be made available to you regardless.