A recent market study found that American meat consumption has decreased 19% since 2004.1 Perhaps that's because reducing intake of meat has been shown to lower cholesterol levels, blood pressure, and risk of heart disease, diabetes, obesity, and some cancers.2 If you're someone who has been cutting back on meat lately–whether for health reasons, environment concerns, or animal rights–it's still important to include protein in your diet.
Why? Because protein is the building block of muscles, bones, skin, and blood. It is required to make hormones and enzymes, and necessary for tissue repair. It is also a component of every cell in your body. Finally, protein helps promote fullness and should be included with every meal and snack.
Here are a few of my favorite non-meat protein sources along with ideas on how to include them in your diet.
1. Chia Seeds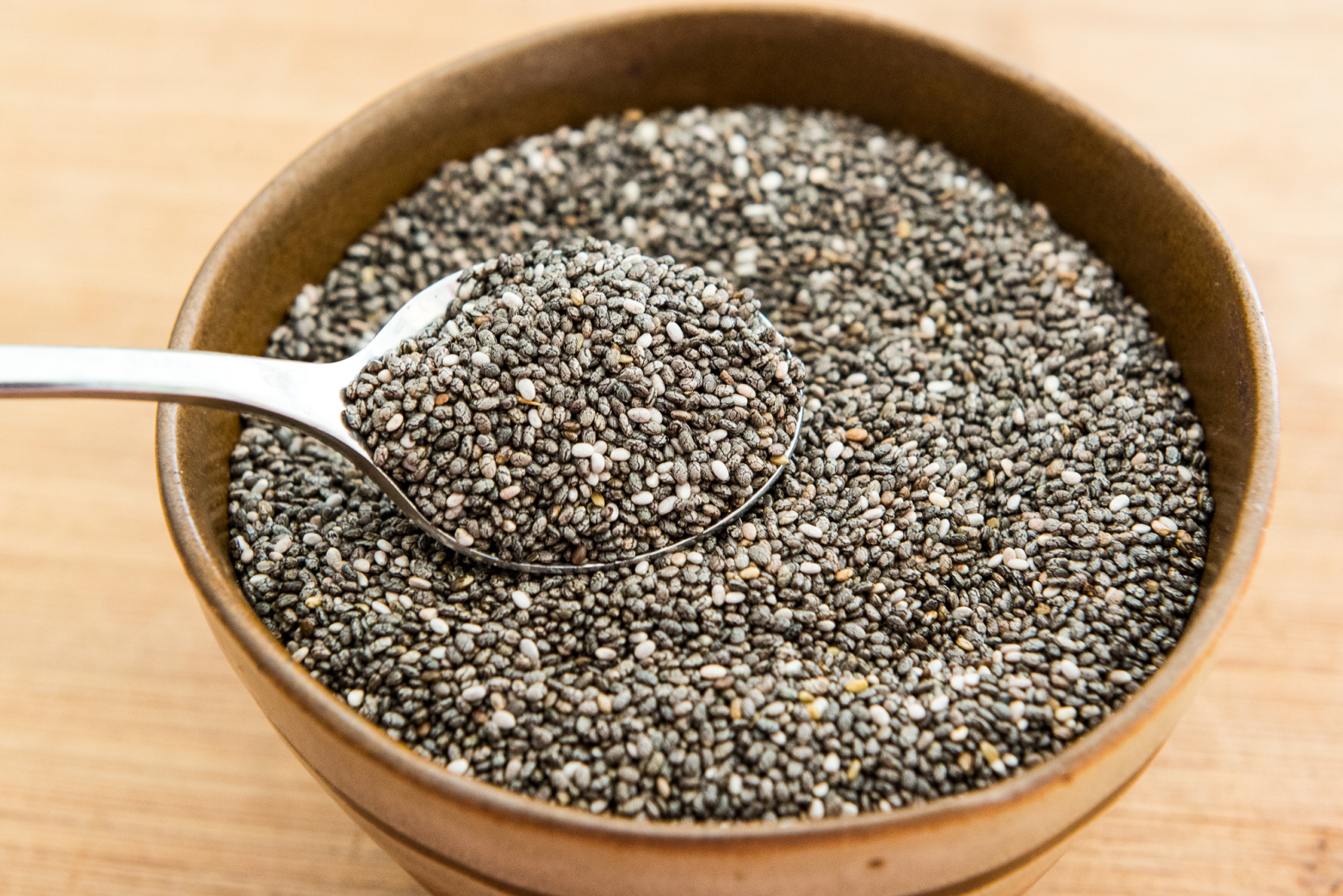 Chia seeds are known as a superfood because of their nutrient-rich profile which, in addition to protein, includes omega-3 fatty acids, fiber, vitamins, and minerals. One serving of chia seeds (about 2 tablespoons) contains 4.5 grams of protein and a whopping 10 grams of fiber. They are easy to eat and can be mixed into baked goods, added to smoothies, and are also the perfect topping for yogurt. There are many chia seed brands on the market; I like The Chia Company.
2. Lentils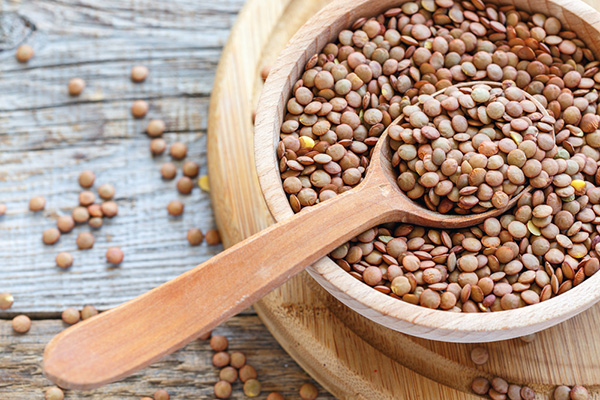 Lentils have been a staple to Middle Eastern and Indian cuisines for thousands of years. They are filled with fiber and protein and are a great substitute for meat. One ½-cup serving of lentils has 9 grams of protein. Lentils can be added to soups or tossed into salads like this one. You can even make vegetarian meatballs with them! For snacks, I love SimpleSuppleFoods' crunchy roasted lentils.
3. Peanut Butter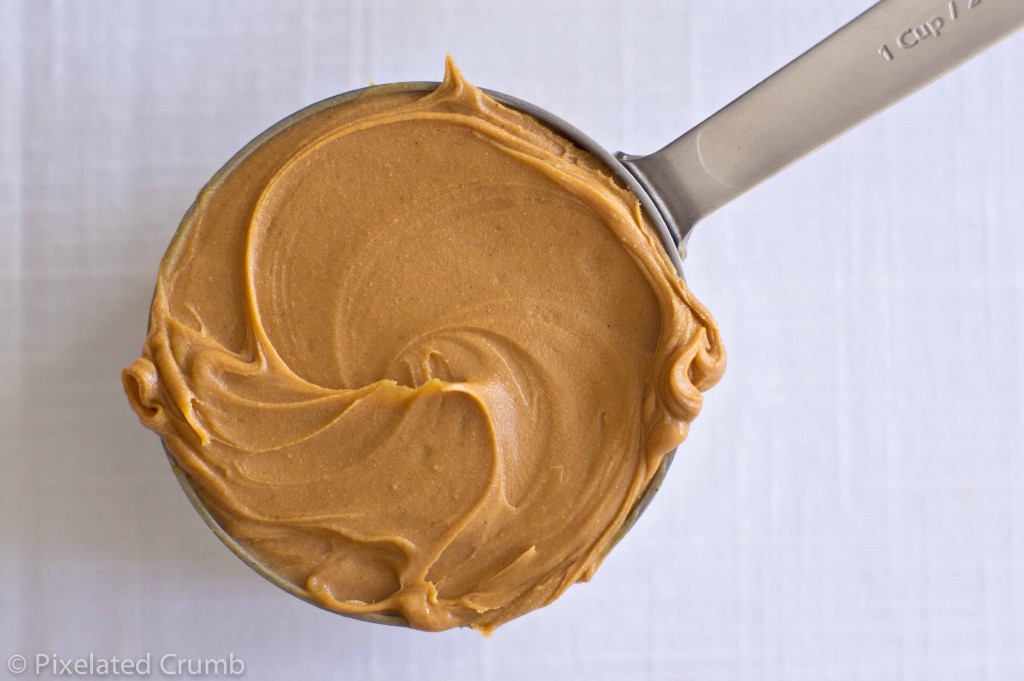 Peanuts are actually a legume (not a nut) and are filled with healthy fats and protein. Two tablespoons of peanut butter contain 8 grams of protein. If you're tired of the traditional PB&J sandwich, try adding peanut butter to yogurt and smoothies, or even use it as a dip for carrots (trust me; it's delicious). I like to keep these Justin's single-serve peanut butter packets on me for a quick snack.
4. Greek Yogurt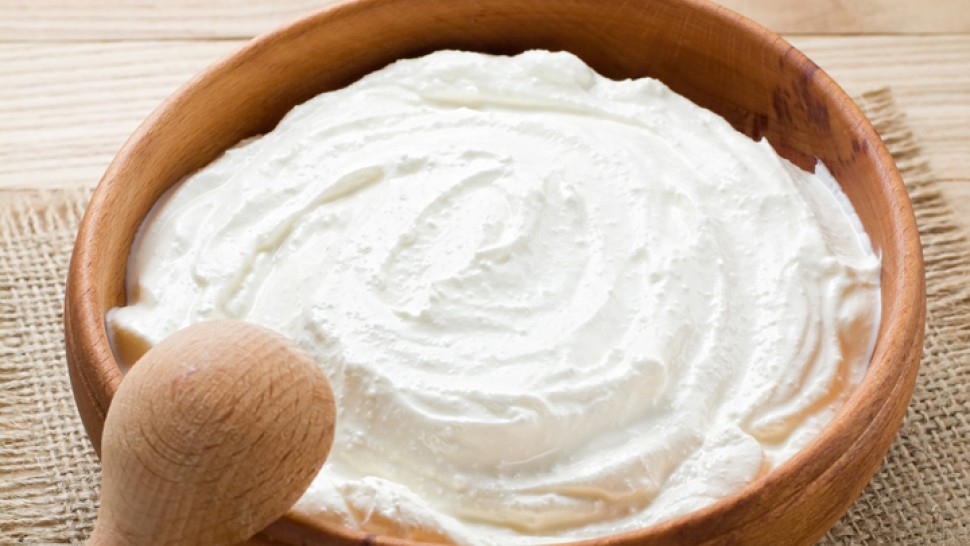 (image credit: Dr. Oz)
Greek yogurt is low in calories and loaded with protein and gut-healthy probiotics. One cup of plain Greek yogurt contains 17 grams of protein. While many people think of Greek yogurt as a breakfast or snack food, it's actually very versatile. One of my favorite ways to use it is as a replacement for sour cream on tacos and quesadillas or as a dip for roasted vegetables. I also swap it for milk in pancake and smoothie recipes.
5. Quinoa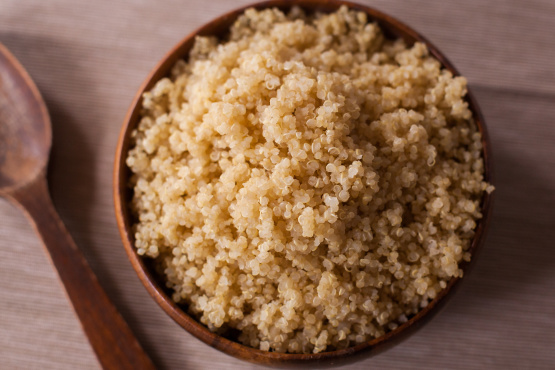 Quinoa is considered to be a grain, but technically speaking, it's actually a seed. It cooks quickly, only taking about 10-15 minutes to prepare. One cup of cooked quinoa provides 8 grams of protein. Quinoa makes a great grain salad, can be stuffed in vegetables, or substituted for oatmeal at breakfast, with an egg on top for even more protein, or topped with fruits and nuts.
6. Chickpeas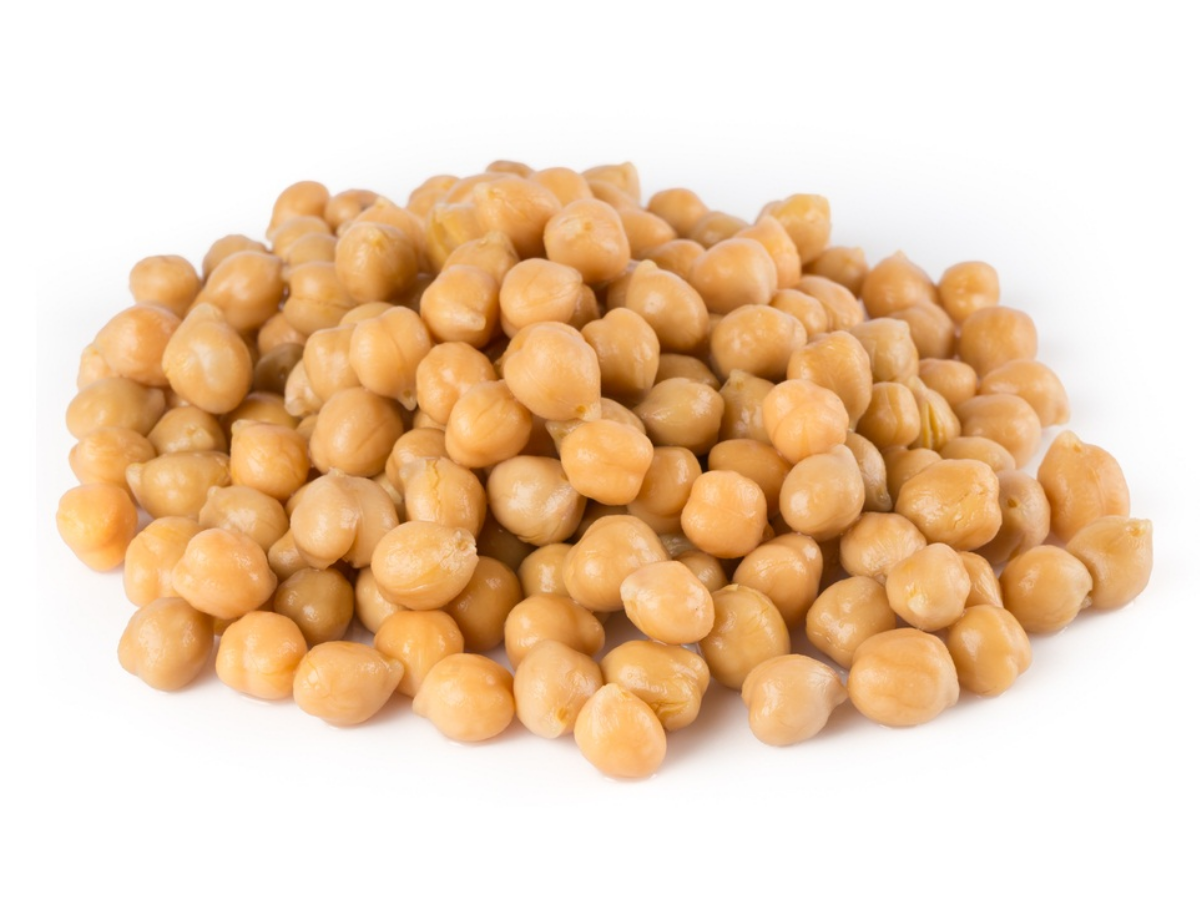 Chickpeas (also known as garbanzo beans) are a type of legume and are a complex carbohydrate, meaning they are digested slowly, giving sustained energy and thus preventing spikes in blood sugar. One ½-cup serving of chickpeas has over 19 grams of protein, which for many people is almost half of their daily protein needs! Chickpeas can be added to salads, soups, or made into hummus. There is even a brand called Banza that makes pasta out of chickpeas, and it is delicious!
7. Peas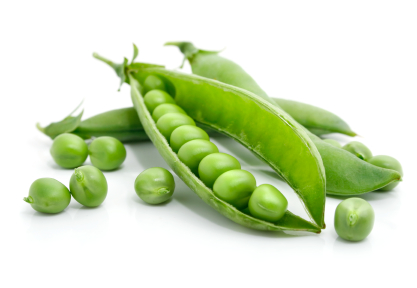 Peas are part of the legume family and a one-cup serving contains about 9 grams of protein. Frozen peas can be added into rice, soups, and stews. Pea-based protein powder is becoming a widely available alternative to traditional whey-based powders. Bob's Red Mill makes a version with 21 grams of protein per serving. Feel like a snack? Try Harvest Snaps for an on-the-go way to get your pea fix. Bonus: they taste like potato chips!
8. Eggs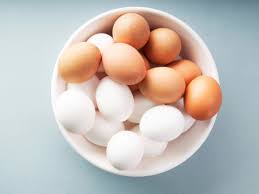 Hard-boiled, soft-boiled, scrambled. or over easy, eggs are a quick, easy, and affordable protein source. They are also low in calories and a great source of fat-soluble vitamins. One egg contains 6 grams of protein. I suggest trying some non-traditional ways to eat eggs, such as over lentils (even more protein!) or baked eggs to change things up!
9. Almonds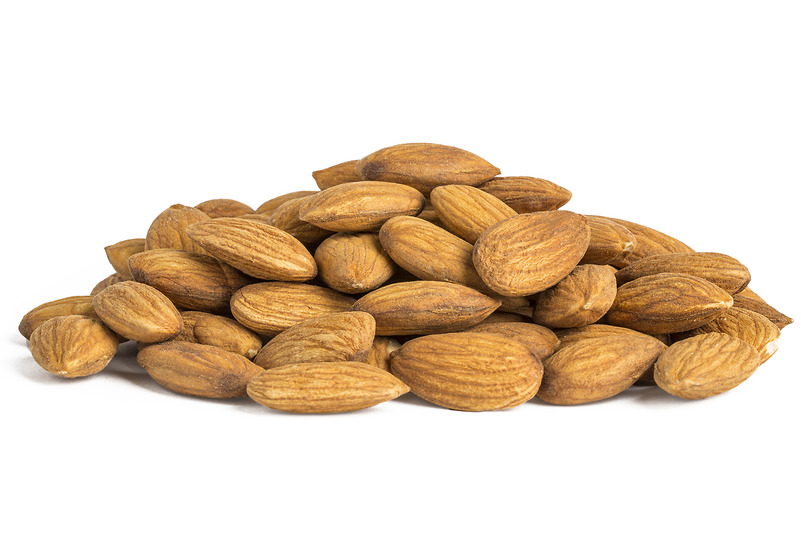 Almonds are one of the highest protein-containing nuts with 22 almonds providing about 6 grams of protein. Almonds are a great snack option. They can also be added to salads for a nice crunch. Most recently, a new company called Noosh has made a line of almond-based protein powder, nut butter. and even almond oil that can be used for cooking.
10. Edamame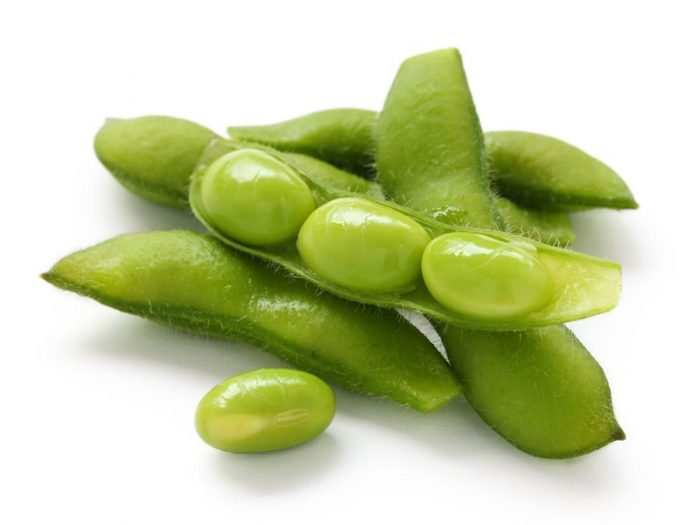 Edamame (soybeans) contain all 9 essential aminos acids, meaning they are a complete protein source. A ½-cup serving of edamame contains 11 grams of protein making them a great substitute for meat-based dishes. Try this Asian quinoa edamame salad for a double dose of plant-based protein!
So, now that you're an expert on protein sources, you may be wondering how much protein you need. The average protein requirements of a healthy adult are between 46-56 grams per day (or 0.8g/kg body weight).3 However, protein needs depend on age, gender, and activity level, so consider working with a Registered Dietitian (like DishWithDina) to learn more.
What are your go-to protein sources? Has the list above given you any creative ideas on how to incorporate vegetarian protein options into your usual meals or recipes? Comment below!
References:
Strom, Stephanie. Americans Ate 19% Less Beef From '05 to '14, Report Says. The New York Times, 21 Mar 2017.
The Academy of Nutrition and Dietetics. Position of the Academy of Nutrition and Dietetics: Vegetarian Diets. Eat Right.org website.12 Dec 2016.
National Academy of Sciences. Dietary Reference Intakes Tables and Application. 2 Jan 2018.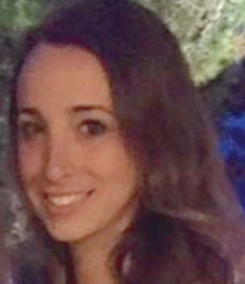 Guest post by Isabelle Bertolami, MS, Dietetic Intern