Farmers' market season is almost in full swing again! While many farmers' markets are open year-round, truly the best time to shop locally is mid-summer to late fall, when most everything is in season and incredibly fresh. Learning how to shop for local produce at the farmers' markets may seem a little daunting at first, but once you learn how it becomes autopilot.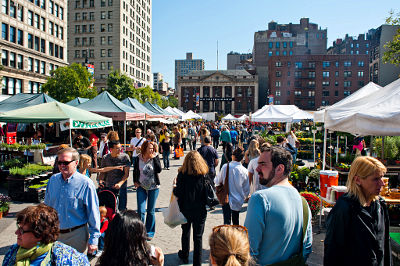 Shopping locally for your produce in the warmer months is simply the best way to get the most bang for your buck. Local produce is always in season, which means that the farmers have harvested their wares likely within the last few days. There are few, if any, grocery stores that can boast that their products are anywhere near this fresh. While most grocery store produce is harvested while it is still unripe (so that it may ripen and not spoil during transit), most market produce is left on the plant until it is ripe and then picked fresh, which not only allows for the best possible taste to develop but also allows the plant to plump up with more vitamins and minerals1.
June and July are the months that NYC farmers' markets really kick off for the new season; but, August, September, and October in particular are the months when almost everything is in season and the prices drop––often even lower than the grocery store's––as each farmer is trying to sell their food quickly since it's all perishable. If you're interested in canning, freezing, fermenting, or preserving food in other ways, those three months are the best time to buy.
In short, local food = tastier, healthier, and often cheaper!
Same as most other things, shopping at farmers' markets is simple once you get a lay of the land. Here are 10 easy steps to guide any farmers' market novice into becoming an expert.
1. LOCATION & TIME
First, find the nearest market to your house or work. This comprehensive map lists all current NYC markets (an updated map is usually released every July). Most markets in NYC are housed under the Greenmarket program, which is a part of the nonprofit GrowNYC, but there are other organizations such as Harvest Home and Down to Earth that host markets as well. Different organizations have slightly different models for their markets, so you may notice some variations among them.
Check the days and times to make sure you can make it. Most markets open early and close on the early side, too, so you might miss the entire thing if you wait until after work to show up. Arrive as early as possible so the farmers haven't sold out by the time you get there.
2. CHECK OUT THE VENDORS
If you're looking for a specific vendor or food item, be sure to search online for the name of the market and its list of farmers, vendors, and food categories. This should give you a good idea what you can find when you get there. Some markets only have produce, while other generally larger markets also have meats, cheeses, bread, honey, wine, pastries, seafood, or even locally made lip balm, lotions, tinctures, salves, soap, and teas.
The historic, world-famous, and ever-popular Union Square Greenmarket has the largest variety of local products in the entire city2, and you can almost always find what you're looking for there. The prices can be a little higher compared to other markets, especially in the outer boroughs, but the quality and value is excellent. This market is open year-round on Mondays, Wednesdays, Fridays, and Saturdays from 8am to 6pm, weather permitting. The Union Square Greenmarket also features constantly updated lists of the farmers and vendors that will be in attendance at the market each day, so visit the website on the day you plan to go for the most current info. Additionally, the Union Square market has an app for both Apple and Android mobile devices where you can also find regularly updated lists of vendors.
3. BRING REUSABLE BAGS
Okay, so this step isn't entirely necessary, but it seems a little silly to go through the extra effort of purchasing food that is super healthy, flavorful, and more sustainable…only to carry it all home in incredibly wasteful and polluting single-use plastic bags. If you're like me, you already have a plastic bag filled with plastic bags sitting at home that you hate even looking at, so why add to the pile? Instead, plan ahead and bring your own bags. I find that canvas tote bags are my favorite type of reusable bag. Although they aren't quite as sturdy, I also really like this style of reusable bags from ChicoBag or similar companies, which can easily be stuffed into a neat little pocket and then clipped onto your keys, belt loop, wallet, or anywhere so you always have it with you. I find it easiest to always have a few reusable bags tucked into my daily backpack so I'm always prepared to avoid taking home those horrible plastic grocery bags. [Editor's note: Be sure to regularly wash your reusable bags to avoid any cross-contamination or bacteria build-up.]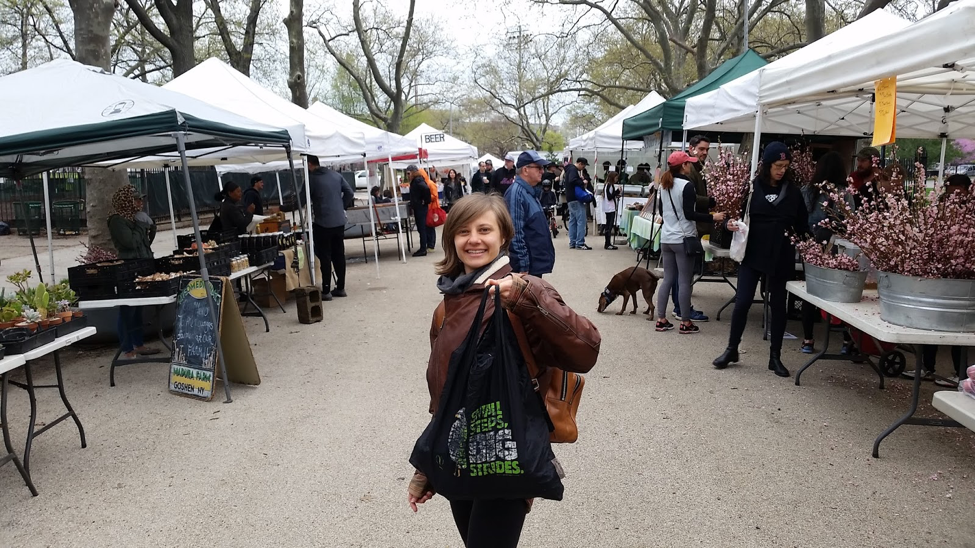 4. VISIT THE MARKET
Now it's time to actually head to the market––Go! Explore! Taste! Enjoy!
5. WALK THE ENTIRE MARKET FIRST
Unlike the grocery store where like items are usually placed together in marked aisles, at the farmers' market, different farmers on opposite ends of the location may sell similar or the same products (e.g., eggs) and it's up to you to find the best option and price. So, take a lap around the market first and compare what's being offered that day, making note of prices (ask the vendor for the price if you don't see it posted). Then, retrace your steps and purchase what you liked the most, but not before you figure out how you're paying (see the next step). The same farmers generally come to the same markets all season, so, just as you've memorized where to find your favorite foods at your regular grocery store, over time, you'll come to recognize the individual stands by name and shopping at your farmers' market will become easier and easier.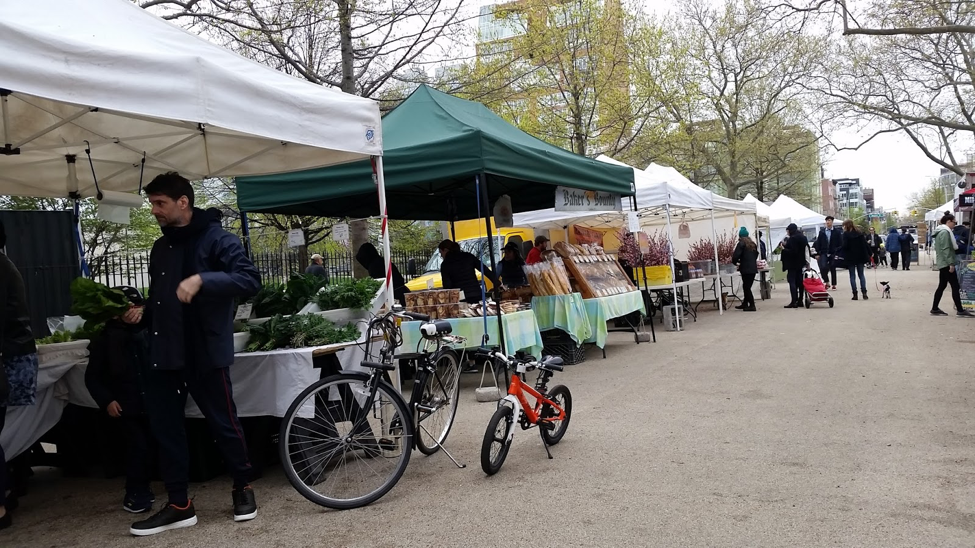 6. HOW TO PAY
It's easiest to bring cash with you to the market. Normally, $20-$60 should cover enough food for about 3 people, so plan accordingly if you need to buy for more people, or are shopping for a party or similar. However, if you're the type that doesn't carry cash, then know that you are usually able to use your credit card at the farmers' market, but it's important to know that most farmers do not accept credit cards directly. Instead, you should head to the "market information" tent where you will tell them how much you would like to charge to your card, and they will give you wooden tokens equal to this amount that you can then give to the farmers in exchange for their delicious wares. You can also use SNAP benefits in this same way. If you have a wooden token worth $10, for example, but only spend $9 at a farm stand, the farmer should give you the remaining $1 in cash. Farmers cannot give cash back for SNAP tokens, thought, so you'll have to purchase exactly the dollar amount on the token. [Editor's note: If you'd like to volunteer at a GrowNYC Greenmarket tent or other position, click here to fill out and submit an application. Help is always needed and appreciated!]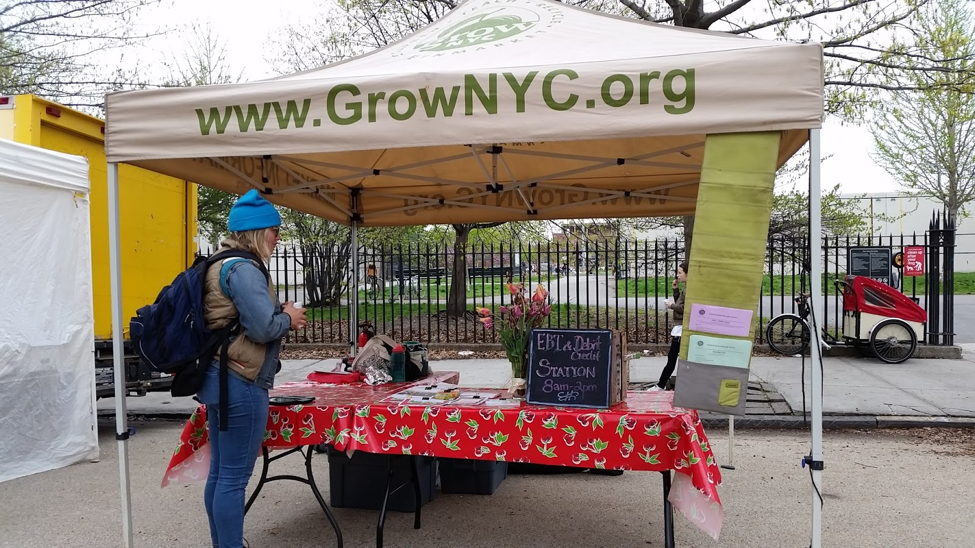 GrowNYC market information tent
7. GET FREE PRODUCE WITH HEALTH BUCKS COUPONS
It's easy to get free produce from the market! First, check this map of all NYC farmers' markets and locate the markets with a carrot symbol next to their name. At these markets, the NYC Department of Health and other organizations host cooking and nutrition workshops that are each about 20-30 minutes in length. At the end of each workshop, every participant receives a coupon called Health Bucks, which are worth $2 in produce. Take this coupon to any farmer in exchange for $2 in fruits and vegetables! There is no limit to the number of workshops you can attend.
If you receive SNAP benefits, for every $5 you spend in SNAP at the market, you will receive an additional $2 in Health Bucks to purchase extra produce. Using your SNAP benefits at the market in this way allows you to buy 40% more food!
8. TRY ONE NEW FRUIT OR VEGETABLE REGULARLY
The farmers' market has an incredibly vast array of produce, much of which you probably have never seen or eaten before. Be adventurous! Buy a small amount of something new and ask the farmer how to cook it. Whether you opt to try Jerusalem artichokes, romanesco, purslane, ramps, papalo, or something else totally new, make sure you write down or take a photo of its name so that you can also look up recipes later. Many vegetables do well simply sliced or diced, then sautéed. Yummy and nutritious!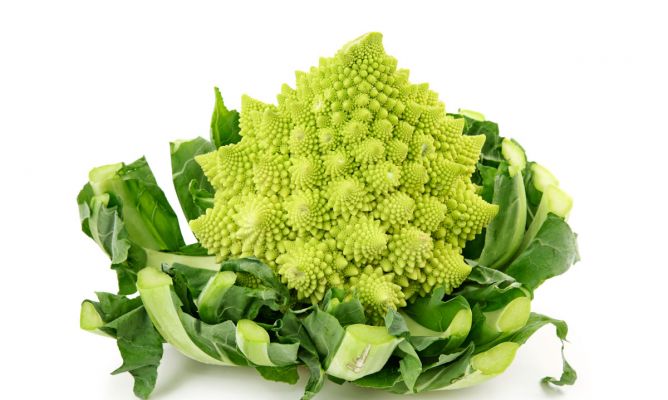 9. BRING YOUR COMPOST & TEXTILES RECYCLING
There are even more ways to reduce your carbon footprint at the farmers' market. If your NYC neighborhood does not yet offer compost (food waste) collection, then you can bring your compost to the farmers' market. Instead of throwing away food scraps where they will just end up trapped inside a landfill generating greenhouse gases, collect any and all unwanted food scraps and drop them off at the market. From the market, your food scraps will be taken to a facility where they will be allowed to break down completely and turn back into dark, rich, soil. Kind of stinky but also kind of magic, right? Find markets that accept compost here.
Also, you can recycle any old clothing or textiles at the farmers' market. The average New Yorker tosses 46 pounds of clothing and other textiles in the trash each year3. Unwanted clothes do not belong in the trash, so give them a second life by recycling them properly. Find markets that accept textile recycling here.
10. ENJOY!
Go home and whip up your delicious, inexpensive, and local bounty into a mouth-watering meal!
Remember, the farmers' market is local, which means you will never find tropical fruits such as bananas, mangoes, or coconuts, because those plants simply cannot grow in or near New York. And, since the market is seasonal, you won't find peaches, berries, tomatoes, or other summer and fall produce in the winter or spring months. Often, there is confusion between actual farmers' markets and other produce stands. If a stand has produce that isn't locally grown or is out-of-season, then it is not part of a farmers' market. [Editor's note: For example, the carts you may pass on the street corner near your apartment or office building, or subway may sell fruit that is fresh, but not necessarily local or in-season.]
To conclude, I'd like to leave you with a list of some of my all time favorite farmers' markets in the city:
Of course, the Union Square Greenmarket is not to be missed. At its peak, this market has more than 250,000 customers per week, and boasts more than one thousand varieties of fruits and vegetables4

.

Another great market is the Jackson Heights Greenmarket in Queens, #128 on the map

. This market has a wide variety of products, including meat, cheese, honey, and wine. They also host nutrition workshops where you can get Health Bucks for free produce. Bonus: There are nearby street vendors selling Mexican tamales that make for an excellent breakfast!

Finally, the 125th Street FreshConnect Farmers' Market (#79 on the map) not only has a wide array of products, but also plays music and hosts events that celebrate the cultural roots of historical Harlem. In a quickly gentrifying area, it's exciting to connect with the history of the area.
Happy shopping!
[Editor's note: If you don't live in New York City, you can learn about resources and programs in your state by visiting the Farmers' Market Coalition website.]
References: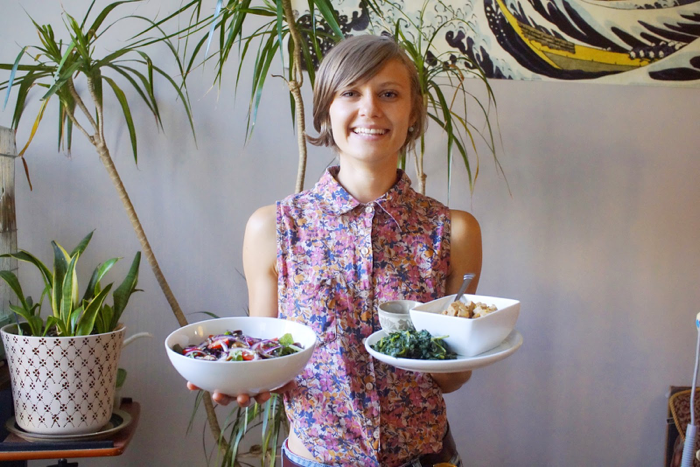 Guest post by Caylee Clay, RDN. Click here to visit Caylee's website or find her on Instagram: @eat_yer_veggies. All photos property of Caylee Clay, RDN, unless otherwise noted.