I often tell people that I'm very busy and important––busier than Oprah, if that's even a relevant reference these days. Starting a private practice while finishing grad school and landing a lovely little part-time weekly gig as an in-house prenatal nutritionist at an ob/gyn office in midtown east (NYC/Manhattan) has definitely put a lot on my plate. It's been three months since my last blog post in which I wrote about a 10-day hiatus I was taking from social media. In that time, half a dozen holidays and other celebrations have come and gone as has an entire season. But, as busy as I get, there has always remained one non-negotiable in my schedule: meal-planning.
Regardless of how much work I have to do, how quickly school assignment deadlines are approaching, or how little sleep I've gotten, I always carve out about half a day on Sundays to grocery shop, prep, and cook my meals––or, at least, the ingredients for my meals––for the week. It's what keeps me in line for healthful eating…and sane during the week when I'm exhausted and don't want to so much as lift a finger to point at food I want to eat. In fact, a recent study1 showed that at-home meal planning improved diet quality, nutrition and food variety, and weight status in over 40,000 people who participated in it.
Even with planning ahead, though, there are times when I forget to schlep my pre-made meals with me or want to treat myself to something different. The ob/gyn office is located where convenience foods abound, but meals in that area can be a little costly or might not be as healthful as I'd like them to be. Enter Eatsa, a "futuristic power bowl automat" (according to Gothamist) that serves up a wide variety of delicious, nutritious, customized, plant-based lunches, all for the pocket-friendly price of $6.95.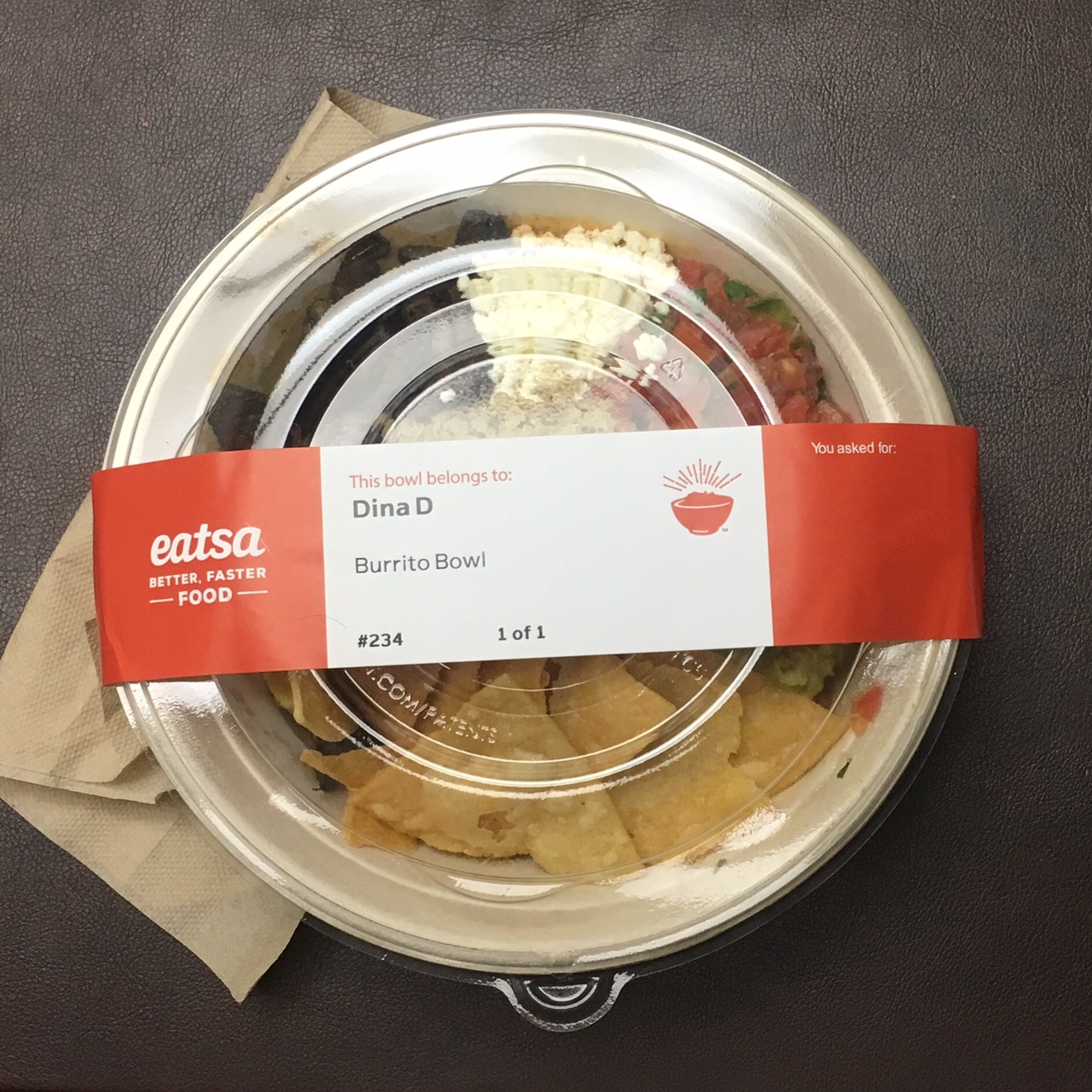 The day I checked out Eatsa, I ordered the Burrito Bowl which packs in 25g of protein, 25g of fat (mostly the good kind), 89g of carbs (primarily complex), 17g of fiber (nearly 70% of a woman's daily needs!), and only 9g of sugar (I'm assuming from the salsa and corn); however, the sodium was a little high at 1112mg (an issue for anyone with high blood pressure), and, at 653 calories, you'd really get your money's worth as there's enough food here to cover a meal and a snack for most people.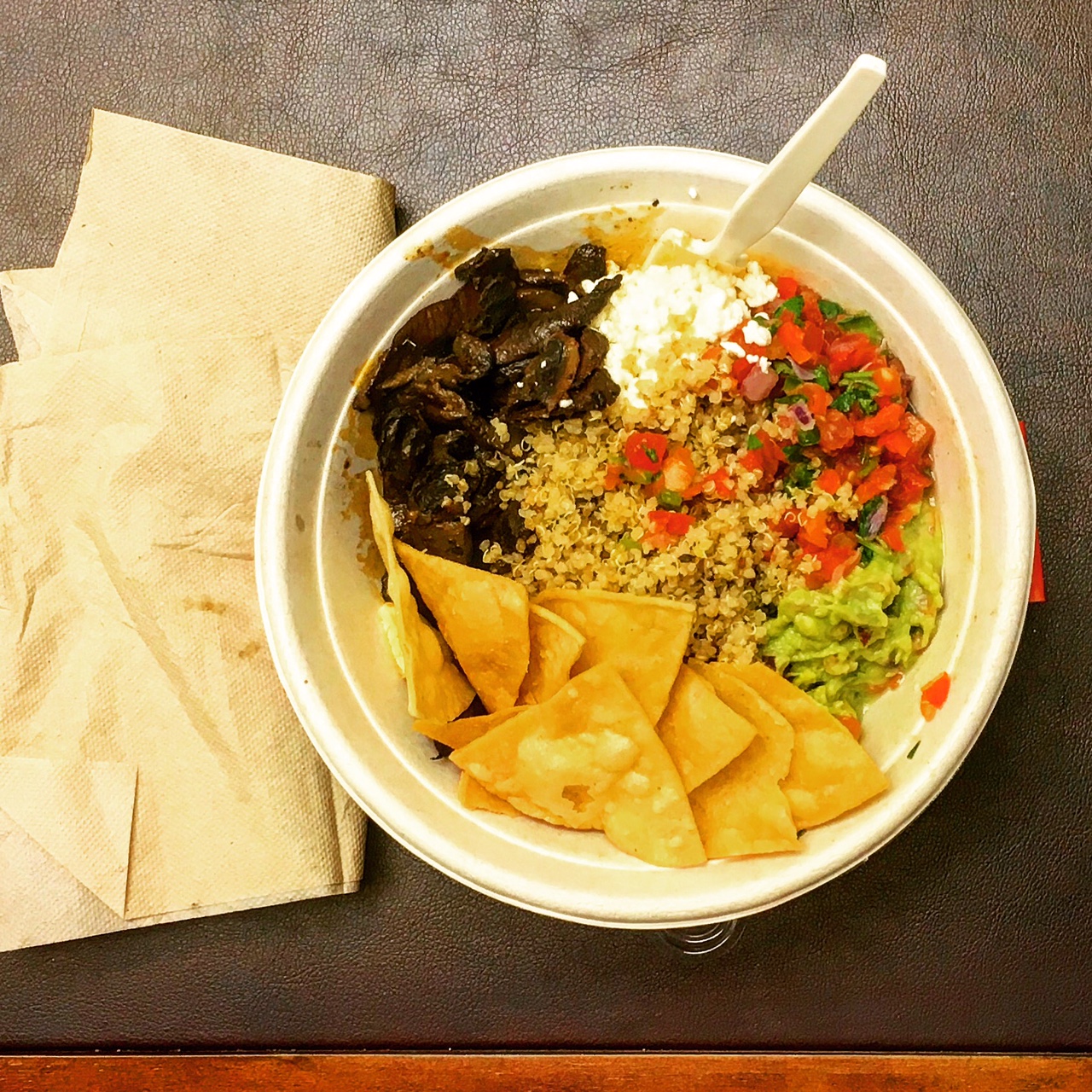 While I realize spending half a day cooking and cleaning in order to plan a week's worth of meals might not be realistic for some folks, options like Eatsa are a wonderful––and affordable––alternative. Currently, this chain is only located in a few neighborhoods in NYC, DC, and California; but, hopefully, we'll see an expansion soon to other places across the country.
And in keeping with the theme of another celebration that's almost over, National Nutrition Month's "Put Your Best Fork Forward," please check out the resources below to help you make the best decisions for times when convenience is of the essence:
References:
Ducrot, P., et al. (2017). Meal planning is associated with food variety, diet quality and body weight status in a large sample of French adults. International Journal of Behavioral Nutrition and Physical Activity, 14(12), 1-12.