I have been having so much fun keeping my Attitude of Gratitude going and sharing my goals and dreams with all of you these past few weeks.
As mentioned in my last blog post, I have been getting back into using paper planners to keep track of my priorities and schedule. Not too long ago, I came across Angelia Trinidad's story of how she dared to dream big and is now running the very successful Passion Planner company. Angelia is a young, female entrepreneur who gives back in so many ways to communities, universities, non-profit organizations, and the hundreds of thousands of followers on her social media platforms. This philosophy is actually built into Angelia's company mission. (Read more about it here.)
Being an entrepreneur is no small feat. Having done so myself for the past two decades, a great deal of blood, sweat, and tears (so many tears) goes into putting together a business plan, marketing one's services, and spending hours doing outreach in hopes for just a handful of clients who will help spread the word, all while trying to maintain some sort of work-life balance when both of those sides are now blended—nay, blurred—into one.
After passing my Registered Dietitian exam back in September and announcing I would be wasting no time in launching a private practice, I was gifted a limited edition, compact-sized, undated (Sunday start) Passion Planner by a dear friend and mentor and so, in turn, I'm giving away TWO copies of the same this week (to U.S. residents only for now). These planners include pages for your short- and long-term goals, reflection questions, blank and gridded pages as well as motivational quotes and challenges to keep you actively engaged in creating your best life.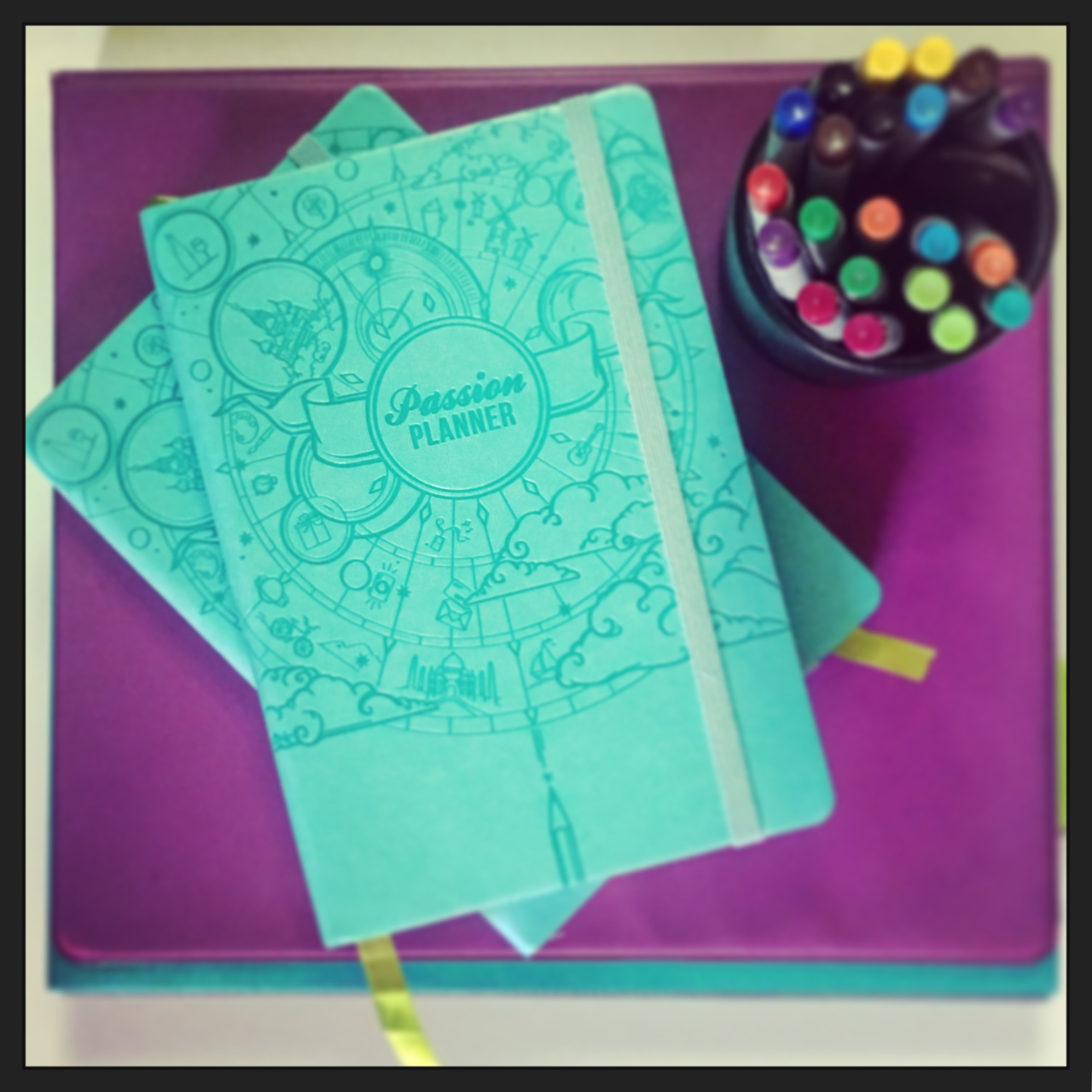 If you're interested in snagging one of these FREE copies (valued at $30.00 on the Passion Planner site), please leave a comment below or e-mail me (click on "Contact" page for address) by 10pm ET Thu, 12/15 with the following:
What you're most passionate about and why.
How you intend to "pay it forward" (this could be in time, energy, or money).
Two recipients will be selected at random and announced on Fri, 12/16. Best wishes and happy planning!
Note/disclaimer: This is not an ad. All giveaways are new items I've purchased with my own funds and want to give away in hopes of passing along encouragement and positivity to others. I ask for nothing in return (though, if you wanted to follow my blog, Twitter, or Instagram accounts, or forward this post along to others, that would be lovely). In doing this giveaway, I acknowledge a complete release of WordPress and Passion Planner by each entrant or participant and that this is in no way sponsored, endorsed or administered by, or associated with WordPress and/or Passion Planner.